Home > Photos from trip 2005 > Barcelona
Photos from trip 2005 barcelona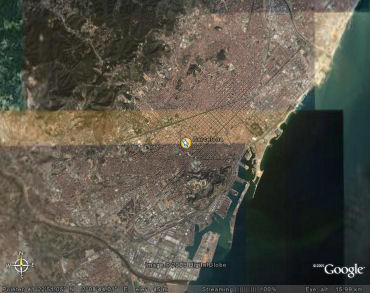 Barcelona's Gaudy, Gaudí Genius
http://en.wikipedia.org/wiki/Barcelona
Population density (2001) 15,764/Km2
Barcelona Spain - Basic Information Popuation in 2003 was around 1.5 million people
Images from the Casa Batlló
Which was designed by Gaudí for more images on the web try a googe image search
I am the author of these images and I am distributing them under the GNU Free Documentation License as such you may use them as you see fit but please accknoledge the photographer Rupert Russell

The purpose of this License is to make a manual, textbook, or other functional and useful document "free" in the sense of freedom: to assure everyone the effective freedom to copy and redistribute it, with or without modifying it, either commercially or noncommercially. Secondarily, this License preserves for the author and publisher a way to get credit for their work, while not being considered responsible for modifications made by others.
Other images to follow soon:
APA citation:
Russell, R. (2016, July 04, 02:19 pm). Photos from trip 2005
Retrieved May 25, 2019, from http://www.rupert.id.au/photos/index.php

Last refreshed: May 25 2019. 04:17.02 am
This work is licensed under a Creative Commons Attribution-NonCommercial-ShareAlike 2.5 License.
3016
visits since July 24, 2005