Home > Tutorials > How to Map a USB drive with Windows XP
How to Map a USB drive with Windows XP
Right click My Computer | Manage | Disk Management |
Insert the USB drive. If the drive letter clashes with a network drive then:

1) right click My Computer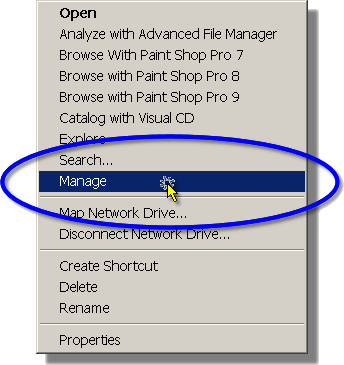 2) Select Manage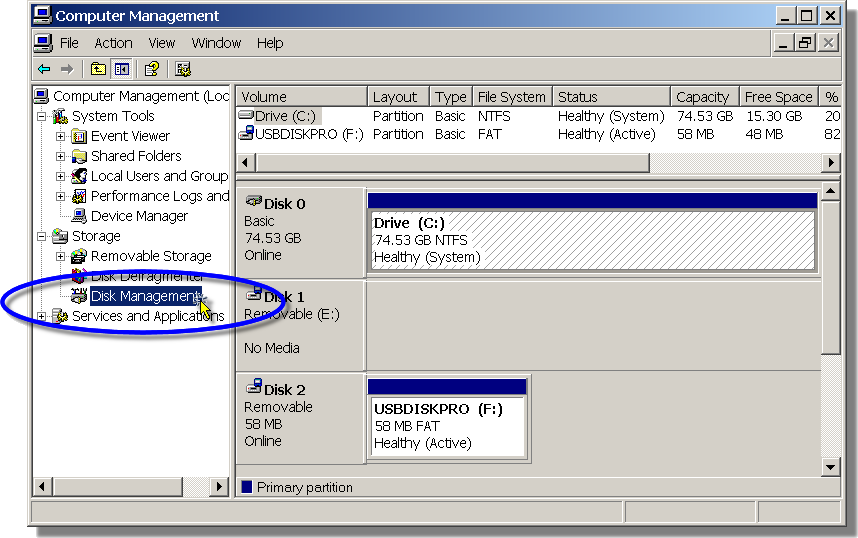 3) Select Disk Management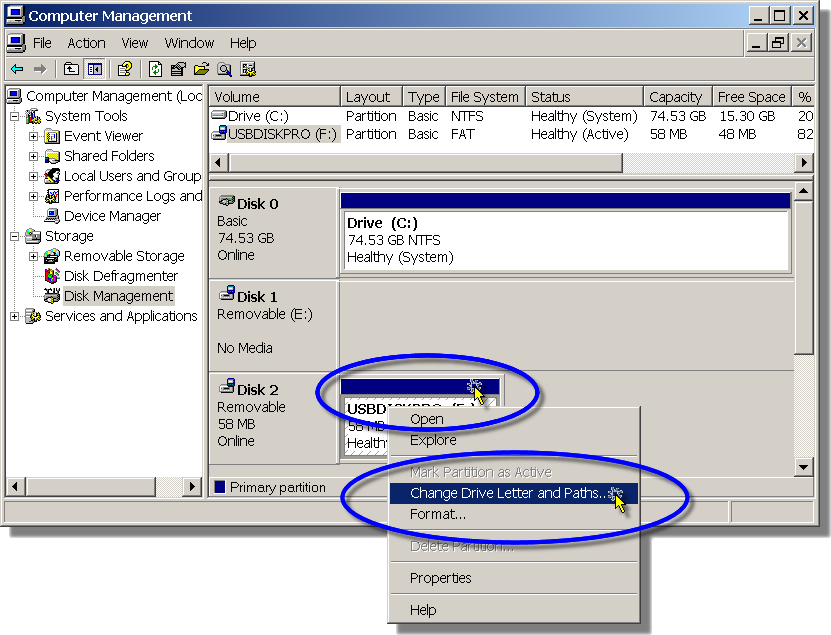 4) Right click on the USB drive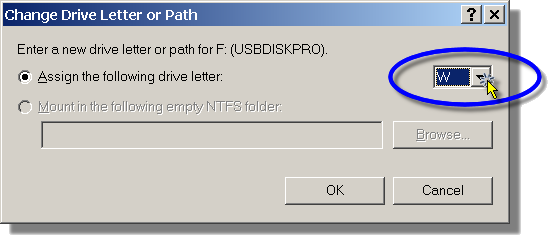 5) Select the new drive letter.
---
APA citation:
Russell, R. (2016, July 04, 03:42 pm). How to map a usb drive with Windows XP.
Retrieved August 23, 2019, from http://www.rupert.id.au/tutorials/map-USB-drive/index.php

Last refreshed: August 23 2019. 07:35.18 am
This work is licensed under a Creative Commons Attribution-NonCommercial-ShareAlike 2.5 License.
18643
Visits since February 22, 2005